Article By: Harriet Sinclair
The upcoming inauguration is striking fear into the hearts of liberals around the US w/some so worried about the future they are sending sales of nuclear bunkers skyrocketing. Traditionally bought by conservatives, emergency shelters are seeing orders from a brand new clientele & they're parting w/some serious cash to prepare for an apocalypse-like situation.
"Yes it is true (sales have spiked), basically it is just the other side of the political field now that are wanting to buy shelters," explains Gary Lynch, general manager of Rising S Bunkers, which has seen sales double since the election. "It's now Democrats ordering shelters, whereas it was more conservatives before. The conservatives were afraid of the freedoms they were going to lose under Hillary Clinton & the Democrats are afraid of the things that are going to be brought on now bc traditionally throughout history anytime the US has been at war its been under a Republican president, so there are a lot of people worried about Donald Trump starting a war w/Russia or China or somewhere else."
And w/the average bunker ordered from Rising S Bunkers costing around $150,000 (£121,296) including installation, people are prepared to make an investment in case of an impending disaster.
"The sales went up immediately after the election bc everybody thought Hillary was going to win," says Lynch. "The sales increase has continued since then. During the months leading up to the election, sales fell off; everybody was waiting to see what happened w/the election, but after the election, sales probably doubled. It is absolutely worth the investment – the US is 20 trillion in debt, they can't recover from that so at some point there has to be an economic collapse."
1 of the most requested features of a shelter is a place to store guns & ammunition, explains Lynch, whose company offers bunkers ranging from as little as $39,500 to an $8.3m luxury bunker named "The Aristocrat".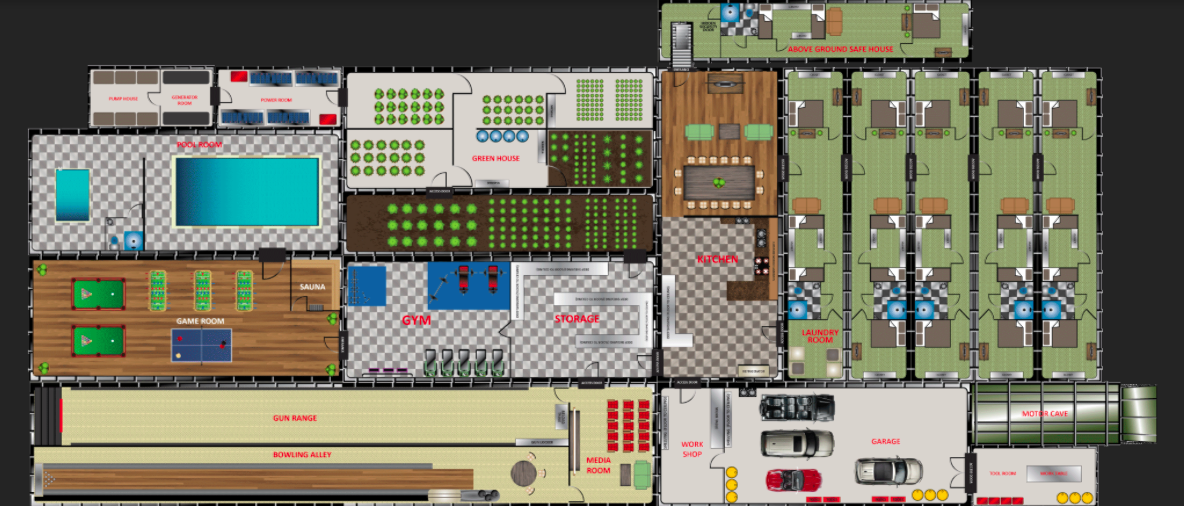 Common features of the survival shelters including enough storage for a year's worth of food per person, beds, a kitchen & toilet facilities, while high-end luxury bunkers come with a greenhouse, gym, games room, gun range & a bowling alley – plenty to keep the whole family entertained in the event of the collapse of society.
The 2 weeks following the US presidential election saw orders quadruple for Ron Hubbard, whose new Bombnado bunkers for $20,000 are attracting attention from people looking for extra security.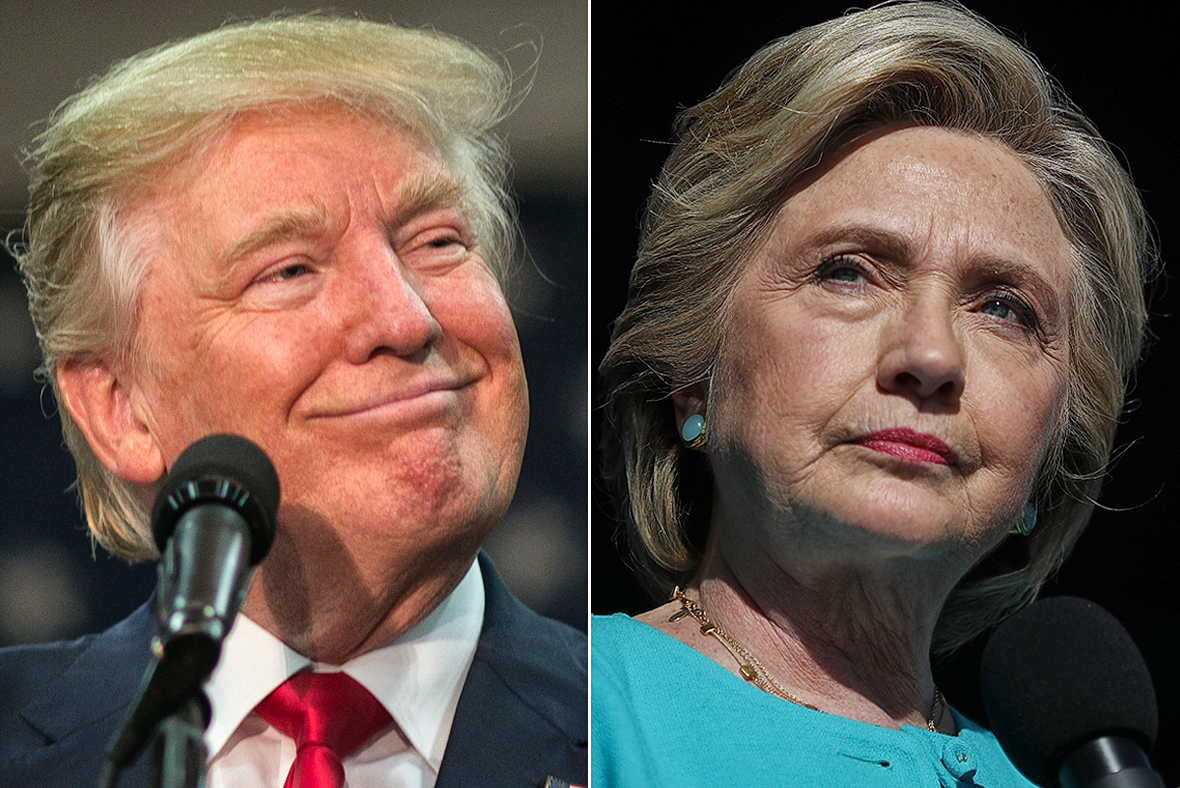 While shelters used to be restricted to those who wanted to make a big investment & genuinely believed they needed to prepare for an end-of-days scenario, the cheaper shelters are more available to Americans w/less cash to spend & will soon be offered in the UK & Czech Republic too.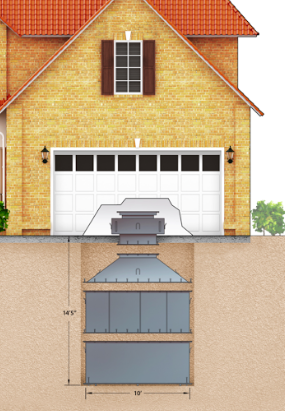 But sales of shelters do not always increase around elections, according to Hubbard, who tells IBTimes UK he thinks more people would have ordered shelters if Clinton had won the election.
"This was a special 1 [election], but it would have been a lot better if Hillary had won," he says.
BombNado
Sales of the Bombnado disaster shelter are set to rise this year. Ron Hubbard:
"Trump winning was actually bad for business, people feel safer w/him as president than w/Hillary. We are a lot safer w/Trump, so if Hillary had won I would have seen sales go up even more. Where I might have sold 3 big 1s in a month I sold maybe 10 or 12, it maybe tripled for a couple of weeks there, after the election," he says. "I had a big spurt & then it slowed down. It's like that – its either feast or famine. This coming year I do expect to sell a lot more, where I would usually sell 50 shelters a year, I expect to sell 1,000 – but that is bc I have come out with a shelter for around $20,000 (£16,173) called the Bombnado. The big 1s I make are for doomsdayers, they are preparing for the end of the world – but for 20,000 it's like insurance."
Mike Peters, the owner of Utah-based company Ultimate Bunker, says the increase in interest for security shelters has shot up over the past 2 years, reaching a peak as election season rolled around.
"We have sold more since the election," he tells IBTimes UK. "For me business has probably doubled over the past 2 years. It definitely increased the closer it go to the election – even a year away people were talking about it. Most people are spending a little over $200,000, which is a 2 bedroom bunker. People are kind of afraid of something small & getting down there & being confined so they would rather spend more & have a little bit of room. They are looking for the high security, pretty much everything is focused around the security, its all about the door & w/every 1 we do, things are different – whether it's the size or the shape. We don't do anything average."
The bunker companies seem confident that business is unlikely to tail off anytime soon, w/clients' main concerns based on security in what they perceive to be an increasingly unstable world.
"We have seen it over the last 2 years, business has increased more & more – everybody is just scared," Mike adds.
View full article at: http://www.ibtimes.co.uk/democrats-are-buying-nuclear-bunkers-over-fears-donald-trump-will-start-war-1602096